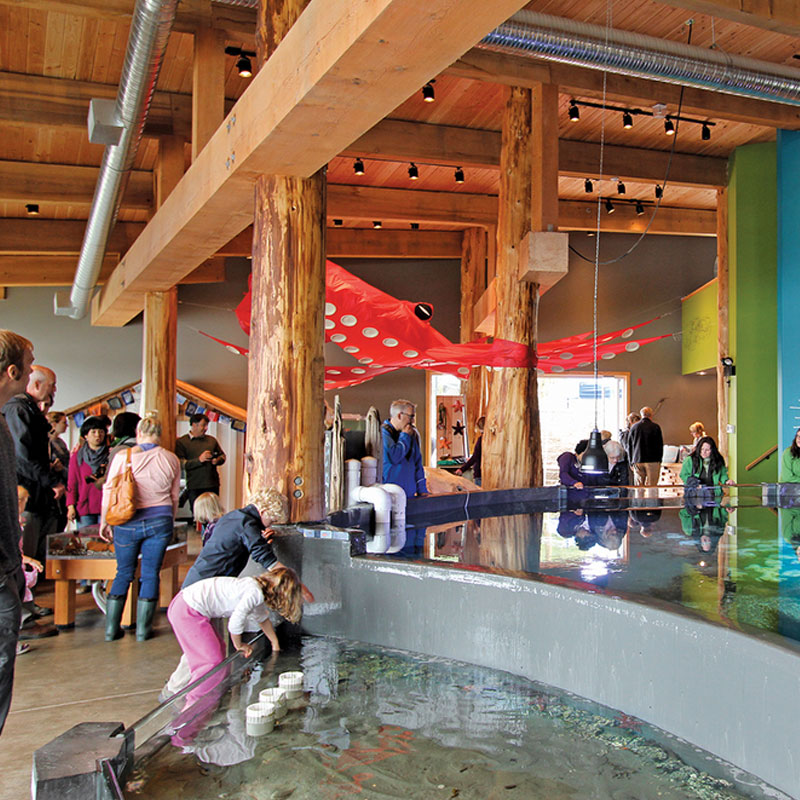 Now, we have noticed that many adults have forgotten the joys of walking in the rain and truly believe that they must be "made of sugar" and will melt if wet! There is no bad weather! Just a poor "dress code". The deep colours and lovely smells brought out by rain is unparalleled. The trees in this area are huge for a reason – lots of sun AND lots of rain. The ground is spongy and meant to absorb great quantities of wet stuff and is sheltered by large trees. Perfect hiking atmosphere. Revisit your childhood. Warm up in the motel sauna after your walk.
Tip: for those who are worried about their hair getting wet – you will have the softest, most luxurious feeling hair, once it has been rained on. Rainwater works wonders!
Last of all, walking in the rain is one of those romantic activities that can be enjoyed by holding hands or sharing an umbrella and jumping in puddles with your new, stylish and flowered rain boots you just had to have while out shopping.
West Coast Fitness Centre
Some of you who don't like to walk in the rain, prefer to get even wetter and go for a swim. Now we know that is kind of silly, but it is true. We see it all the time! Fortunately for you folks, we have an indoor (heated) swimming pool open 9 – 9 Monday – Saturday and 9 – 6 on Sundays. Early admission is possible for our guests (as early as 6AM). Please note that, although the locals pay for use of the fitness centre, the guests of our motel have free admission.
Visit the Ucluelet Aquarium – interactive, touchable aquarium. All sea creatures are kept for the summer and then returned, intact and alive to the ocean during the "Release Day Party" at the end of the summer. Open mid-March to early October.
Well – you'll be wet anyway! Yes, we surf in the rain. The wet suit will keep you warm – honest!
No roughing it here – unless you must have a shopping mall. Sorry, none of those. Our little art galleries and shops will amuse you for several hours.
We always have a deck of cards, a game of Monopoly or Scrabble at the front desk. Just ask!
If you must remain connected during your holiday, your iPod and laptop will still function all the way out here on the West Coast. No missing the Globe and Mail or the latest youtube video.
Our cookshack (with a roof) has a BBQ and a crab-pot. BBQ or boil up some crab, fish or steaks and feast! Kitchenettes are available here!
Some of you are on holidays and have made a commitment to avoid the kitchen for the duration. We applaud your attitude! A number of great eateries exist in town. Please refer to our Restaurants tab – a printable map is included!